Eicosanoid Research Association, Inc.
We gratefully acknowledge the following Institutions for their support
of the 17th International Winter Eicosanoid Conference.
SPONSORS
Corbus Pharmaceuticals Holdings, Inc. is a development stage pharmaceutical company focused on the development and commercialization of novel therapeutics to treat rare, chronic, and serious inflammatory and fibrotic diseases. The Company's lead product candidate, lenabasum, is a novel, synthetic oral endocannabinoid-mimetic drug designed to resolve chronic inflammation and fibrotic processes. Lenabasum is currently being evaluated in systemic sclerosis, cystic fibrosis, dermatomyositis, and systemic lupus erythematosus.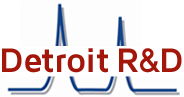 Prostaglandins and Other Lipid Mediators
https://www.journals.elsevier.com/prostaglandins-and-other-lipid-mediators/
Pharmacology
New York Medical College